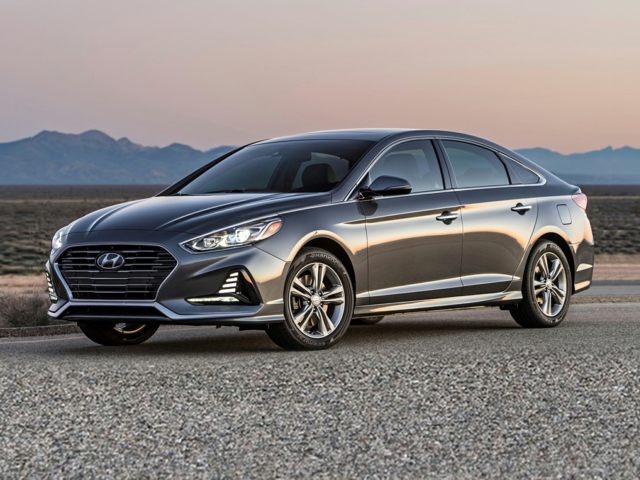 2019 Hyundai Sonata
First unleashed in 1985, the Hyundai Sonata has come a long way. This midsize sedan gives you a little bit of everything. It's safe, it's capable, it's reliable, and it's an all-around solid pick. Hyundai auto engineering is some of the best there is. Hyundai reliability means that the 2019 Hyundai Sonata is perfect for daily commuting. While a vehicle built for commuting might be practical, it's not exactly fun, which is why the 2019 Hyundai Sonata is built to handle longer trips too.
Power and Performance
The standard 2019 Hyundai Sonata features a 2.4-liter four-cylinder engine under its hood, which delivers 185 horsepower and 178 pound-feet of torque. The available turbocharged 1.6-liter four-cylinder engine gives up some horsepower in exchange for extra torque and increased fuel efficiency: 178 horsepower and 195 pound-feet of torque. If those engines don't sound like any fun to you... well, we haven't mentioned the last one yet. The 2019 Hyundai Sonata tops out with an available turbocharged 2.0-liter four-cylinder engine, which generates an impressive 245 horsepower and 260 pound-feet of torque. Each engine delivers all its power to the front wheels. The most fuel-efficient configuration of the 2019 Hyundai Sonata gets an EPA-estimated 28/37/31 city/highway/combined mpg. There is a standard six-speed automatic transmission, an available seven-speed dual-clutch automatic transmission, and an available eight-speed automatic transmission.