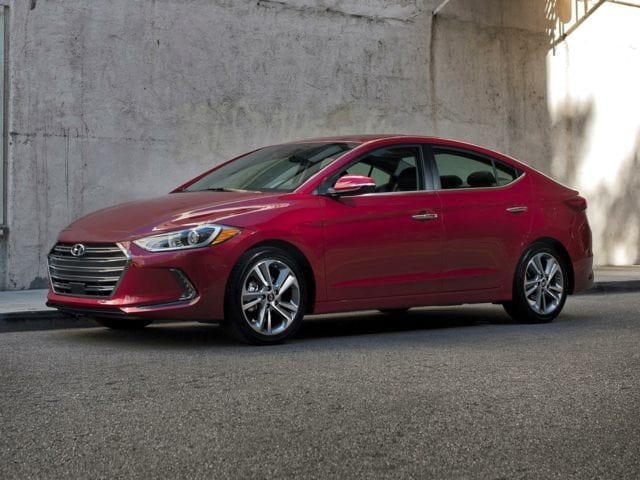 Leave A Lasting Impression In The 2018 Hyundai Elantra
Whether you tend to drive a lot for work, you have a multitude of errands that need to be run daily, or you just want a vehicle that will make your trek from point A to point B and anywhere in between that much better, you'll want to take a closer look at the 2018 Hyundai Elantra. From the interior comfort and technological features to the power found within and the stunning exterior design, drivers from College Park MD, Beltsville, Hyattsville, and beyond will love the way the 2018 Hyundai Elantra can help them with their daily drive or their weekend get-a-ways.
Powertrain Options To Keep You On The Move
The 2018 Hyundai Elantra has three engine options available, with each one differing in the way it helps your day-to-day travels. The standard 2.0-liter four-cylinder engine comes with up to 147-horsepower and contains an EPA-estimated 28/37 city/highway miles-per-gallon, which is perfect for the Washington DC city commute or the daily excursions to and from work or school. The available 1.4-liter turbocharged GDI four-cylinder engine, found in the Elantra Eco, provides you with even more gas mileage, to produce an EPA-estimated 32/40/35 city/highway/combined miles-per-gallon, while the 1.6-liter turbocharged GDI four-cylinder engine of the Elantra Sport is ready to get your adrenaline pumping with up to 201-horsepwer and plenty of sporty performance options. Whichever engine you choose, you'll love the way it gets you where you need to go and saves you money on gas in the process.
Interior Qualities That Will Relax You Along The Way
Whether you're stuck in traffic in Laurel MD, you're on a long road trip outside of Maryland, or you're just going down the road to the grocery store, the 2018 Hyundai Elantra offers plenty of interior amenities to keep you comfortable and enjoying the Elantra experience. Such features as the available heated seats, for both front and rear passengers, the hands-free smart trunk that opens fully when it senses your key fob, and easy access seats to help with your quick in and out errands, are designed to help the Hyundai Elantra allow you to enjoy whatever journey may come your way.