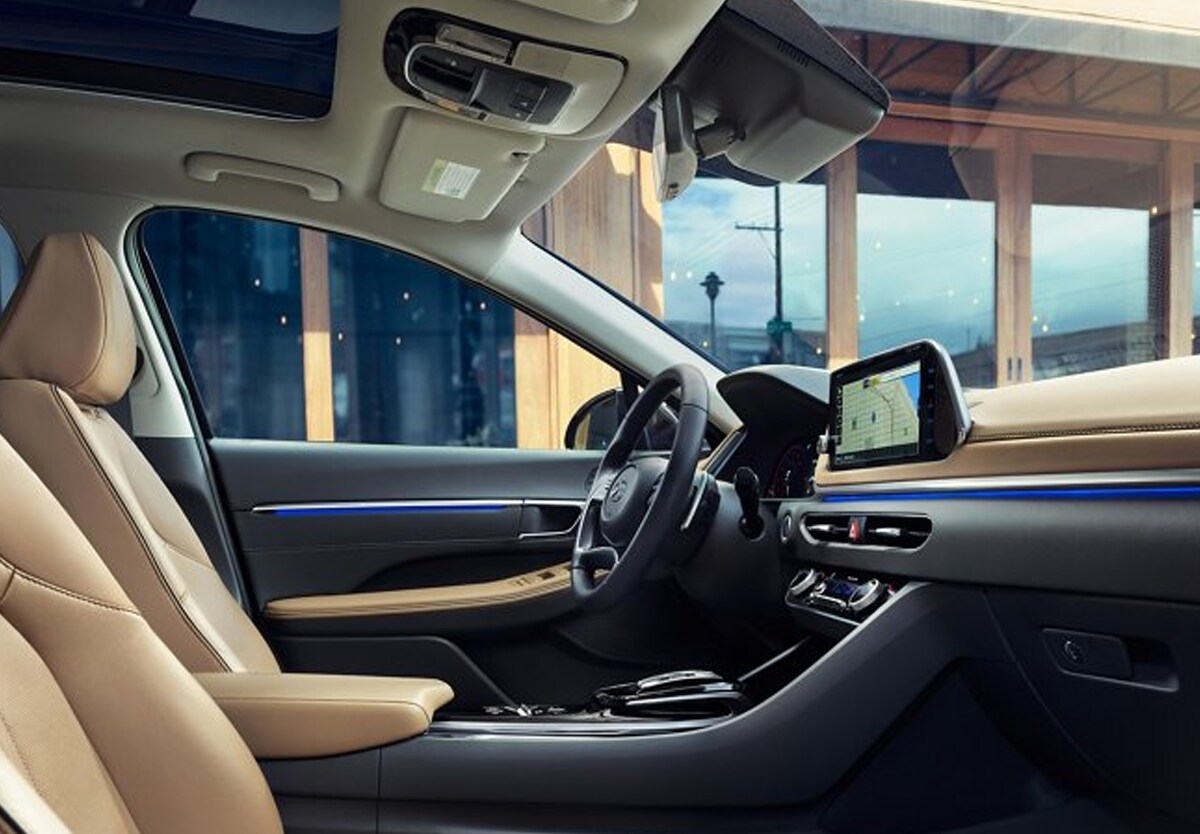 More head room
The all-new 2020 Hyundai Sonata has 40.0 cu.ft. of head room for those who are taller than normal. There is also a high resolution 8-inch touchscreen so you can see all your inportant info while driving safely.
Innovations that keeps you safe
The Sonata is equipped with an innovative tech to helps you see blind spots when changing lanes. The dash keeps the clean sleek design and a sophisticated style.